MESSAGE FROM CEO
Welcome to Asia Investment, Development & Construction Sole Co., Ltd. (AIDC).
This website is designed to provide a comprehensive and in-depth review of our company, reflecting the pride that we have to continue our growth and current success. It conveys our sense of mission and vision – to become the leading investment partner in Laos.
Ever since its establishment in 2014, AIDC has strives to maintain high ethical standards, create products and services that provide value to our customers, become trusted company and chosen by customers, strategic partners and investors.
"With strong focus on investing in development projects, AIDC has created successful investment and development of projects in Laos, Cambodia, Thailand and Vietnam ranging from hydropower, renewable energy, real estate and property, construction and trading."
Our long-term goal is to become one of the best 300 companies in the world in the next 10 years and the short-term goal is to be the leading investment company in CLMV (Cambodia, Laos, Myanmar and Vietnam). In order to achieve these goals, we have adopted diversification strategy in order to allow the company to enter different lines of business and locations.
Our company recognizes the importance of human resources who drive the company to achieve the goal. We are always investing in our existing people, improving culture and work environment through activities and initiatives. Retain our most important asset, our people. Also, at the same time attract the best talent in the marketplace as the new opportunities pour in the company.
AIDC is committed to delivering excellence and aspiring services to be the World Class investment company. Thank you, our Board of Directors, stakeholders and most importantly our valuable customers for their continual support and confidence in our services. We are excited and looking forward to another successful future ahead.
ABOUT CONSULTANCY
We work with you to address your most critical business priorities
To obtain higher performance, Our leaders first identify the critical
obstacles to forward progress and then develop a coherent approach to
overcoming them. We define your company mission and prioritize
company objectives.
Mr.Pheutsapha Phoummasack
Chairman and founder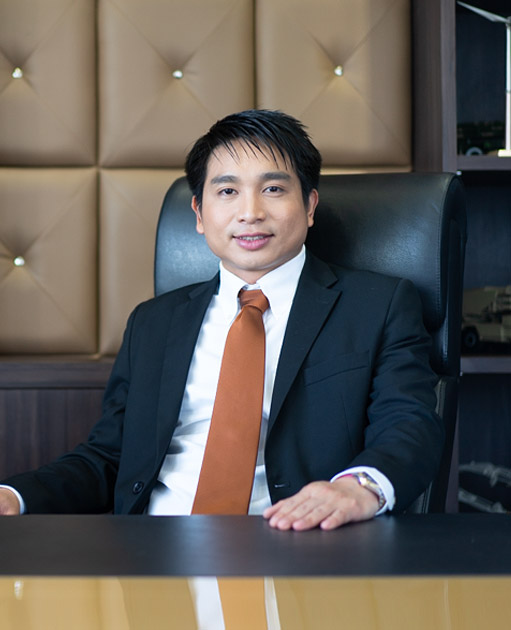 OUR TEAM MEMBER
Discover trust team and our experts